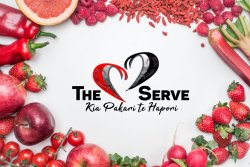 Food is the essence of leaders; it is sustenance for the soul.
🌟 Calling All Businesses: Unite for a Delicious Cause! 🌟
Kia ora, incredible businesses of our community!
Are you ready to turn your team-building efforts into something truly extraordinary? Imagine the power of your team coming together to cook up a storm and make a real impact in the lives of those in need. Well, Serve Trust has an opportunity that will warm your hearts and bond your team like never before!
🍲 Cooking with Purpose, Building Bonds
Serve Trust is on a mission to create positive change through kai and aroha. And here's where your business can step in! We're inviting businesses like yours to participate in our heartwarming initiative. Imagine your team rolling up their sleeves and cooking a meal together, knowing that their efforts will bring joy to families in our community.
Team Cook-Off: Turn cooking into a fun team-building task! Come together once a month to cook a meal for our whaanau. Not only will you be creating bonds within your team, but you'll also be spreading warmth and kindness to those who need it most.
Plan Together: We'll work with you to coordinate dates, meal ideas, and logistics. Whether it's a cook-off or a bake-off, we'll ensure your participation is seamless.
Cook and Contribute: On your chosen date, let the cooking magic begin! Whip up a delightful meal or scrumptious treats that will put smiles on the faces of those we serve.
See the Impact: Witness firsthand the joy and gratitude your efforts bring to the whanau you've helped nourish.
Requirements:
The Serve operates 365 days a year.
The shift on-site is from 4:45pm to 5:30pm. 15 minutes to set up, ready for the serve at 5:00pm.
Meals are to be brought packaged, hot, and ready for 4:45pm.
If you need a kitchen, we can look at booking the church for you.