About Us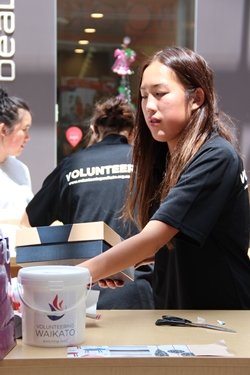 Volunteering Waikato - Te Ohu Tuuao o Waikato - was established in 1993 and has two main objectives - to ensure community groups get the volunteers they need, and to ensure that volunteers get the most out of their decision to give their time, energy and passion.
We do this by matching volunteers with the organisations where they will have the greatest impact, enjoyment and sense of contribution.
We provide services throughout the Waikato Region including the Waikato, Waipa, Thames/Coromandel, Hauraki, Matamata/Piako, Ōtorohanga, Waitomo, South Waikato and Taupō Districts.
Volunteering Waikato has a strong focus on ''best practice'' in volunteer management. This is reflected in our own work, and in our expectation of other organisations that work with volunteers.
Volunteering Waikato has a range of services including:
Volunteer recruitment and referral
Training / professional development for those managing volunteers
Employee and Group Volunteering Programmes
Support and advocacy in the area of volunteerism
Volunteer Excellence Awards
Our Vision
To enrich lives through volunteering
Our Mission
To connect people and transform communities
Our Values
Collaborate: We collaborate with everyone, everywhere
Connect: We connect people with our communities
Celebrate: We celebrate the impact of volunteering