Volunteering Waikato Staff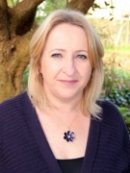 Heather Moore
General Manager
Telephone: 07 839 3191 ext 5
Heather has been the General Manager of Volunteering Waikato since July 2007. Originally from a media background, Heather has worked for the past 25 years in non profit organisations, including six years with Youthline Auckland, and six years as the Director of LifeLine Waikato. In 2009 Heather completed her Graduate Diploma in Not For Profit Management. Heather has a passion for community involvement and volunteering, and her extensive voluntary experience includes being a current Rotarian and volunteer for Clarence St Theatre.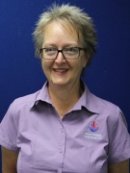 Chris Atkinson
Regional Co-ordinator
Telephone: 07 839 3191 ext 4
Chris joined the Volunteering Waikato team in 2015 after having been the volunteer coordinator at Waikato Hospital for 13 years. Prior to that she worked in the community sector as an educator / funder and loves being part of a diverse and dynamic volunteer sector. When not at work Chris enjoys pottering in her garden, Tai Chi, experimental cookery and assisting Chartwell Lions Club with projects in her local community.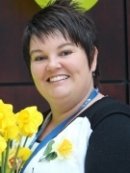 Liddy Aislabie
Projects and Events Co-ordinator
Telephone: 07 839 3191 ext 3
Liddy joined the Volunteering Waikato team in February 2011 in the role of Office Administrator, and also now has the responsibility for corporate and group volunteering. She has a background working in both the community and business sectors, and enjoys the challenge of finding the right projects for teams to tackle. Outside of work hours you will find her walking on the river trails, getting her hands dirty in the garden or hunting down a great coffee.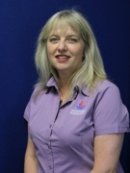 Lorraine Hooper
Volunteer Co-ordinator (currently on extended leave)
Telephone: 07 839 3191 ext 2
Lorraine came to New Zealand back in 2000 with her family and was impressed at the contribution made by volunteers across all walks of life. Her NZ background is in adult education and training, volunteer co-ordination, support and networking with migrant and refugee communities. Lorraine's volunteering over many years has included school committees, cricket and cycling clubs, Free FM, Kirikiriroa Human Rights Network, Age Concern and Red Cross Refugee Services. Working in the non profit sector gives her the opportunity to work with like-minded individuals who are passionate about people.