Volunteering Waikato Staff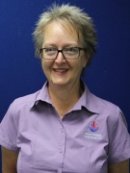 Chris Atkinson
Regional Advisor
Telephone: 07 839 3191 ext 4
Chris joined the Volunteering Waikato team in 2015 after having been the volunteer coordinator at Waikato Hospital for 13 years. Prior to that she worked in the community sector as an educator / funder and loves being part of a diverse and dynamic volunteer sector. When not at work Chris enjoys pottering in her garden, Tai Chi, experimental cookery and assisting Chartwell Lions Club with projects in her local community.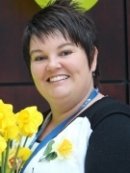 Liddy Aislabie
Projects and Events Co-ordinator
Telephone: 07 839 3191 ext 3
Liddy joined the Volunteering Waikato team in February 2011 in the role of Office Administrator, and also now has the responsibility for corporate and group volunteering. She has a background working in both the community and business sectors, and enjoys the challenge of finding the right projects for teams to tackle. Outside of work hours you will find her walking on the river trails, getting her hands dirty in the garden or hunting down a great coffee.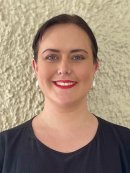 Emma Newman
Volunteer Services Advisor
Telephone: 07 839 3191 ext 2
Emma joined the Volunteering Waikato team at the start of 2022 after a background working across several fields including charity and recruitment, plus several years studying community psychology and education. She loves working with a diverse range of people and helping others to see their potential. Outside of work you can find her cycling around the city, cooking, or playing her guitar.