Volunteering Waikato Trustees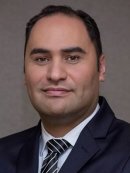 Shayne Wihongi
Board Chair
Shayne holds a Bachelor of Laws and a Bachelor of Arts in Political Science from the University of Waikato and has spent much of his career working in tertiary education, and leading hapū economic development in Northland. Shayne has also been privileged to serve with Literacy Aotearoa and Pregnancy Counselling Services, and be inspired by how voluntary organisations in particular, willingly respond to physical, emotional, social and economic needs. Shayne is excited to join Te Ohu Tūao o Waikato to not only enable voluntary organisations, but to grow hapori participation.
Melishia Engelbrecht
Treasurer
Melishia is a Provisional Chartered Accountant with extensive knowledge in not-for-profit entities obtained by working as an auditor both locally and overseas. Melishia has been working as the current Audit Supervisor at Baker Tilly Staples Rodway Waikato for a few years and hopes that her knowledge in the not-for-profit sector will contribute to management decisions and her role at Volunteering Waikato.
Melishia is excited to be a part of the Volunteering Waikato Board and to give back to the community through this role and build on her community participation and involvement.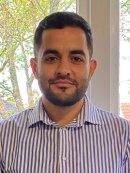 Adam Musa
Trustee
Adam is a Licensed Cadastral Surveyor at CKL in Hamilton, where he focuses on land development projects all around the Waikato. Originally from Palestine, Adam has spent most of his time, in NZ, in Whangarei before moving to Hamilton in 2017.
Adam is excited about being part of Volunteering Waikato and contributing to its ongoing positive impact within the community

Kaylen Hojdelewicz
Trustee
I am in my final semester of a Bachelor of Communication double majoring in Political Science and Public Relations at the University of Waikato.
I'm a 21 year old Swiss-Kiwi with a passion for international relations, volunteering and diplomacy.
I'm super enthusiastic about joining Te Ohu Tuuao o Waikato to partake in the meaningful work that Volunteering Waikato does within our community.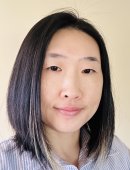 Ruihan Tao
Board Shadow
Ruihan is a Chartered Accountant and Association of Chartered Certified Accountant with both local and overseas working experiences. Ruihan has been working as an accountant at Hamilton City Council before joining Price Waterhouse Coopers as a Senior Assurance Asscociate at the moment. Ruihan is excited to be a part of the Volunteering Waikato Board and hopes that her knowledge and experience will bring new insights to management decisions and make contribution to Volunteering Waikato.
Nicola Amos
Trustee
Nicola is recently retired after a long career working in clinical research leadership roles within the pharmaceutical industry. Originally an Oncology nurse in London, she moved to Australia and changed careers after gaining a Master in Pharmaceutical Medicine at UNSW. Now living in New Zealand she is immersed in voluntary work and very excited to have the opportunity to contribute her passion for developing people and organisational growth as a Trustee with Volunteering Waikato.

Kanj Patel
Board Shadow
Kanj holds a Bachelor of Laws and a Bachelor of Management Studies in Accounting from the University of Waikato. As an auditor at PwC, Kanj has worked with both charitable and for-profit entities. Now, joining Volunteer Waikato, he eagerly anticipates utilizing his diverse skill set to support and empower volunteers to make a positive impact on the wider community.

Robbie Neha
Trustee
For over 30 years, I have worked in Television as a Producer and multi-camera Director and I have been self-employed as a television, documentary Filmmaker and event manager since 2006. I have worked in numerous other roles, including Hotel and Restaurant management, civil service and local government. I have an extensive and active voluntary portfolio, which includes being a former Chairperson of a School BOT, Trustee of my Marae,
and an active member of numerous trusts and Committees, including environmental and Sports organisations here in Hamilton, Whāingaroa, Pureora and Ōtorohanga. I look forward to assisting Te Ohu Tūao o Waikato/Volunteering Waikato with my former employment, Trusts, Boards and Committee skills.