Volunteering Waikato Trustees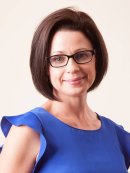 Hanlie Du Plessis
Chairwoman
Hanlie is a Chartered HR practitioner with a background in leadership roles with the University of Waikato, Wise Group and Te Wānanga o Aotearoa. She partners with leaders in areas of employee relations. Hanlie has a passion for contributing to the enrichment of people's lives. She believes volunteering not only has a tremendous impact on the community but also that the ability to contribute to a better future for others is rewarding. Hanlie is the Co-Chair of Te Manahua - NZ Universities Women in Leadership Steering Group and was previously on the Waikato Women's Fund Committee.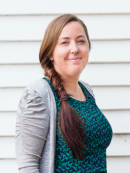 Rachel Bauer
Deputy Chair
Rachel is a Marketing Consultant, working alongside companies to grow their impact through creating and executing purposeful marketing. She has a passion for the social space and creating positive impacts in our communities and over the last few years has set up her own for purpose entity in the mental health and wellbeing space, contributed to the community as a Rotarian, donated her time to many charity and for purpose organisations as an advisor and been part of the Seed Waikato Board.
Melishia Engelbrecht
Treasurer
Melishia is a Provisional Chartered Accountant with extensive knowledge in not-for-profit entities obtained by working as an auditor both locally and overseas. Melishia has been working as the current Audit Supervisor at Baker Tilly Staples Rodway Waikato for a few years and hopes that her knowledge in the not-for-profit sector will contribute to management decisions and her role at Volunteering Waikato.
Melishia is excited to be a part of the Volunteering Waikato Board and to give back to the community through this role and build on her community participation and involvement.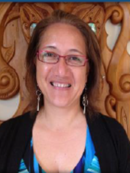 Jaydene Kana
Trustee
Jaydene is a Chartered Accountant with extensive public and private sector commercial experience through her roles based in New Zealand and abroad in Australia, Europe, the Middle East, Africa and North America. Jaydene has operational and oversight experience in business and financial performance, business continuity, change management, customer service, project management and risk management. Jaydene understands the positive impact volunteering can have through having undertaken volunteer roles both in New Zealand and overseas and is excited and proud to be part of the Volunteering Waikato whaanau.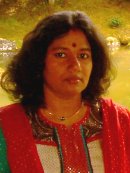 Vani Mills
Trustee
Vani is the Manager and Co- founder of Diversity Counselling New Zealand; a charitable organisation providing counselling/psychology services to migrants and former refugees. Vani is a member of the New Zealand Association of counsellors (MNZAC), prior to that she served as a registered psychiatric nurse in mental health settings. She migrated to New Zealand with her family in 2010. She has extensive voluntary experience in New Zealand and overseas. She is very excited to be part of Volunteering Waikato, and is committed to actively supporting inclusive, diverse, and compassionate communities.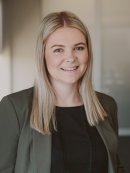 Charlotte Muggeridge
Trustee
Charlotte is an Associate at Harkness Henry lawyers in Hamilton, working in both resource management and property. Charlotte has a passion for community focused groups and is involved in the YWCA both locally and on the international board based in Geneva. Charlotte has a passion for seeing the Waikato region excel and is on the Waikato Plan Leadership Committee. Volunteering for Charlotte is about connectivity and enabling communities to put their best foot forward.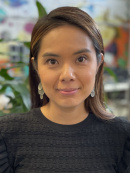 Kwan Ng
Trustee
Kwan is a Media Director at KINGST with an extensive career in media and advertising. She is part of the Senior Leader team servicing two regional offices with a strong local business network. Kwan has supported several non-for-profit organisations with marketing strategies, some of them include Hospice, Phillip Search & Rescue Trust as well as Graeme Dingle Foundation. Kwan is passionate about community involvement and the value that collaborations and smart partnerships can bring to an organisation's strategic direction. She aims to make a positive contribution to our communities while gaining valuable governance experience at Volunteering Waikato.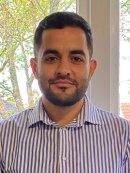 Adam Musa
Trustee
Adam is a Licensed Cadastral Surveyor at CKL in Hamilton, where he focuses on land development projects all around the Waikato. Originally from Palestine, Adam has spent most of his time, in NZ, in Whangarei before moving to Hamilton in 2017.
Adam is excited about being part of Volunteering Waikato and contributing to its ongoing positive impact within the community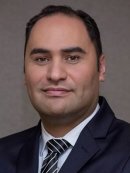 Shayne Wihongi
Trustee
Shayne holds a Bachelor of Laws and a Bachelor of Arts in Political Science from the University of Waikato and has spent much of his career working in tertiary education, and leading hapū economic development in Northland. Shayne has also been privileged to serve with Literacy Aotearoa and Pregnancy Counselling Services, and be inspired by how voluntary organisations in particular, willingly respond to physical, emotional, social and economic needs. Shayne is excited to join Te Ohu Tūao o Waikato to not only enable voluntary organisations, but to grow hapori participation.