Volunteering Waikato Trustees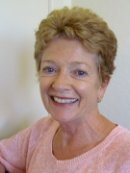 Gail Gilbert
Chairperson
Gail comes from a career in teaching, Social Services and the community sector, both in New Zealand and overseas. She has had a long association with Age Concern Hamilton having been their Chief Executive Officer for over 12 years and has a special interest in strengthening the lifelong learning opportunities for the older population, including volunteering. Gail trained as a Zumba Gold instructor in order to provide fun, low impact dance based exercise classes for older people and others in the community and currently runs four classes a week in Hamilton. She is very pleased to be a Trustee of Volunteering Waikato in order to help contribute to their community work.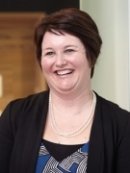 Rachel Scott
Deputy Chair
Rachel is a Solicitor and practices in Hamilton at the firm Tompkins Wake, as a Senior Associate. She specialises in civil litigation, with a particular interest in insolvency, tax disputes/litigation and environmental law. Prior to her employment at Tompkins Wake, Rachel was in-house Counsel for the Commissioner of Inland Revenue and more recently another well known Hamilton firm for around 8 years. Rachel is very interested in being involved in the Waikato community and using her professional skills to make a difference at Volunteering Waikato. Rachel has two teenage children and enjoys spending time in the outdoors when she isn't at work. She looks forward to her involvement with Volunteering Waikato whilst occupying a Board position.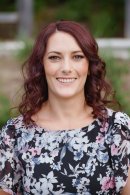 Emma Guest
Treasurer
Emma is a Chartered Accountant who has experience working for and with multinational organization both in New Zealand and overseas. As a financial analyst Emma uses her analytical skills to identify key messages and drivers behind financial results, in order to best support management's decision making. Emma is currently working at IDEXX Laboratories supporting the enhancement of the complete diagnostic solution for animals, water and food. Emma is looking to build upon her community involvement and is excited to apply her skills on the Volunteering Waikato board to add value where possible.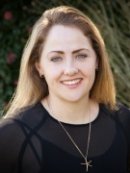 Vicki Hill
Secretary
Vicki is Centre Manager of Wondernauts, a not-for-profit community based Childcare Centre in Hamilton. She has been an active board member of the Wondernauts board since 2009. Wondernauts is a member organisation of Volunteering Waikato, and Vicki has experienced first hand the benefits of receiving volunteer assistance accessed through Volunteering Waikato. Vicki has recently competed her Masters of Educational Leadership at Waikato University. She is looking forward to adding further diversity of skills and experience to the Volunteering Waikato Board.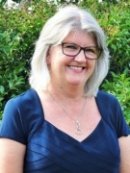 Raewyn Calvert
Trustee
Raewyn comes from a career in volunteer management, having worked for Volunteering Waikato, Hospice Waikato and the Waikato Bay of Plenty Cancer Society. She currently delivers volunteer training for the Cancer Society, and has conducted some training for Volunteering Waikato. She also conducts facilitation and training in the corporate sector. Raewyn is a board member on the Waikato Breast Cancer Trust and volunteers as a cancer consumer representative, both roles which fit well with her passions. She is also a celebrant who enjoys working alongside people during significant times in their lives. She is delighted to be a part of the Volunteering Waikato team again!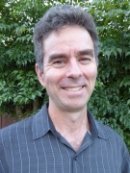 Dean King
Trustee
Dean is the Business Support Manager in the Resource Use Directorate at Waikato Regional Council. This team undertakes administrative and business support functions, while also implementing continuous improvement initiatives. Dean started work at the Council in 2003 as the Schools Programme Co-ordinator. He is enthusiastic about contributing to the board of Volunteering Waikato. He is committed to actively supporting healthy communities. Dean is also involved with the Toimata Foundation Board, the Kirikiriroa Marathon Society, Lugton Park Squash Club and is an active participant and volunteer at New Zealand parkrun events. He has a Master's degree in Environmental Education.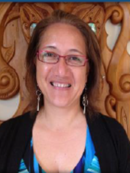 Jaydene Kana
Trustee
Jaydene is a Chartered Accountant with extensive public and private sector commercial experience through her roles based in New Zealand and abroad in Australia, Europe, the Middle East, Africa and North America. Jaydene has operational and oversight experience in business and financial performance, business continuity, change management, customer service, project management and risk management. Jaydene understands the positive impact volunteering can have through having undertaken volunteer roles both in New Zealand and overseas and is excited and proud to be part of the Volunteering Waikato whaanau.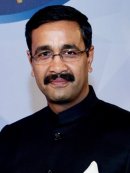 Vivek Lall
Trustee
Vivek is a military veteran having retired as a Brigadier from the Indian Army. His career spans myriad challenging assignments in India as well as an international experience that involves work and training assignments in South Africa, United Nations Mission in Ethiopia Eritrea, USA and Nigeria. An alumnus of the National Defence University, USA, Vivek has expertise in the areas of international politics, strategic planning, national security, information operations and project management. A lifelong learner and literacy coach, Vivek has taught at the University of Waikato and is now looking to contribute his skills for the benefit of the community.