Volunteering Waikato Trustees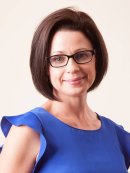 Hanlie Du Plessis
Acting Chair
Hanlie is a Chartered HR practitioner with a background in leadership roles with the University of Waikato, Wise Group and Te Wānanga o Aotearoa. She partners with leaders in areas of employee relations. Hanlie has a passion for contributing to the enrichment of people's lives. She believes volunteering not only has a tremendous impact on the community but also that the ability to contribute to a better future for others is rewarding. Hanlie is on the Steering Group of the NZ Universities Women in Leadership and on the Waikato Women's Fund Committee.
Melishia Engelbrecht
Treasurer
Melishia is a Provisional Chartered Accountant with extensive knowledge in not-for-profit entities obtained by working as an auditor both locally and overseas. Melishia has been working as the current Audit Supervisor at Baker Tilly Staples Rodway Waikato for a few years and hopes that her knowledge in the not-for-profit sector will contribute to management decisions and her role at Volunteering Waikato.
Melishia is excited to be a part of the Volunteering Waikato Board and to give back to the community through this role and build on her community participation and involvement.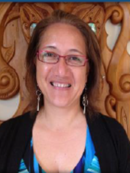 Jaydene Kana
Trustee
Jaydene is a Chartered Accountant with extensive public and private sector commercial experience through her roles based in New Zealand and abroad in Australia, Europe, the Middle East, Africa and North America. Jaydene has operational and oversight experience in business and financial performance, business continuity, change management, customer service, project management and risk management. Jaydene understands the positive impact volunteering can have through having undertaken volunteer roles both in New Zealand and overseas and is excited and proud to be part of the Volunteering Waikato whaanau.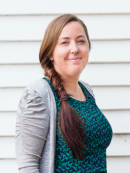 Rachel Bauer
Trustee
Rachel is a Marketing Consultant, developing marketing strategies and managing multiple clients marketing campaigns at any one time. She loves the 'light bulb moments' where clients see the results of their marketing. Rachel also has a passion for the social space. She has been a Rotarian since 2013, is often helping not-for-profits with their marketing, runs her own social enterprise in the mental well-being space, is part of a new community initiative to help bring people together, and has recently joined the Seed Waikato Board.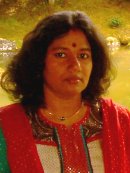 Vani Mills
Trustee
Vani is the Manager and Co- founder of Diversity Counselling New Zealand; a charitable organisation providing counselling/psychology services to migrants and former refugees. Vani is a member of the New Zealand Association of counsellors (MNZAC), prior to that she served as a registered psychiatric nurse in mental health settings. She migrated to New Zealand with her family in 2010. She has extensive voluntary experience in New Zealand and overseas. She is very excited to be part of Volunteering Waikato, and is committed to actively supporting inclusive, diverse, and compassionate communities.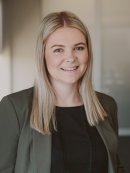 Charlotte Muggeridge
Trustee
Charlotte is an Associate at Harkness Henry lawyers in Hamilton, working in both resource management and property. Charlotte has a passion for community focused groups and is involved in the YWCA both locally and on the international board based in Geneva. Charlotte has a passion for seeing the Waikato region excel and is on the Waikato Plan Leadership Committee. Volunteering for Charlotte is about connectivity and enabling communities to put their best foot forward.