Volunteering Waikato Volunteer Team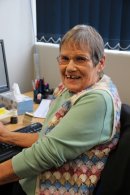 Ruth
Accounts Volunteer
By far our longest serving volunteer, Ruth has been with Volunteering Waikato since 1994, taking care of our accounts. She looks after our MYOB, reconciliations, banking and other accounting type things that confuse the rest of us. Before retiring Ruth worked for 35 years in an office for the combined Rural Bank and Housing Corporation. She continues in her voluntary role to 'keep her brain ticking over', she loves gardening, watching sport and chocolate! Ruth enjoys the atmosphere in our offices, describing it as 'relaxing'. She has seen a lot of change over the years and appreciates the changes that technology and maturity of the organisation have brought.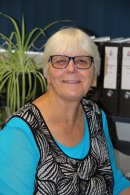 Tricia
Member Services & Gift Wrapping Supervisor
Ten years ago Tricia left paid employment, saw an advertisement for a voluntary role with the VW team, and has been here ever since - in a variety of roles. Currently she works with the Member Services team, and enjoys having regular contact with our Member Organisations, and with the wider Volunteering Waikato team. Her annual role of supervising the Christmas Gift Wrapping at The Base is however her favourite role. Tricia is a hands-on grandparent of four, she loves bowls, sports (participating and watching), quiz nights – and Elvis. Tricia believes that nothing is too hard, and "Life is too short to be taken too seriously!"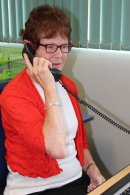 Ivy
Member Services
Ivy joined our new Member Services team just after it was formed in 2015. Having recently retired with her husband from dairy farming she was looking to do something different, something that would stretch her and keep her engaging with different people. She enjoys chatting to our clients over the phone, and loves providing great customer service. Ivy also volunteers at Cambridge I-Site, and enjoys road cycling, mountain biking, gardening and landscaping. Although born in Queensland, Ivy has been in New Zealand since 1976 and has recently become a New Zealand citizen.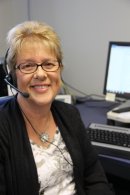 Jan
Client Services
Jan moved to Hamilton from Wellington 14 years ago, to be with her now-husband, Kevin. She has a background in market research and call centre work having worked for Colmar Brunton and Teleflora. Jan has been with the team since October 2011, "I love the environment at Volunteering Waikato, everyone is so friendly." Jan initially came to Volunteering Waikato looking for a way to help the community. Her role as Client Services is a perfect role for Jan as she enjoys phone work. Jan loves her garden, loves to travel – particularly to Europe - and loves reading. She has two children, four grandchildren and two great granddaughters.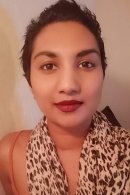 Inakshie
Client Services
I first joined Volunteering Waikato in 2015 after completing a Masters degree in Organisational Psychology. As an interviewer, I gained important practical skills and experience that played a pivotal role when it came to finding relevant work once I graduated. After a few years of being away in the work-force, then taking time off and enjoying a bit of overseas travel, I re-joined VW because I enjoy helping people find meaningful volunteer opportunities out in the community that align with their goals.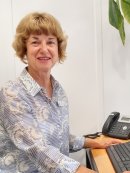 Karyn
Client Services
Karyn was a member of the Steering Committee that set up Volunteering Waikato in the 1990s and is extremely happy to be now working as a volunteer in the organisation she helped give birth to and which definitely aligns with her philosophy of 'making a difference' in the community. After completing her studies in community psychology, she worked in local and national government roles, before buying her own natural health business. She is married, has 2 sons, 2 lovely daughter-in-laws and 5 grandchildren. She loves yoga, tennis, walking, and travel in New Zealand and overseas.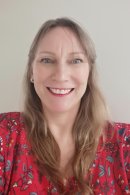 Julie
Client Services
I joined VW in August 2021 with a background in customer service and administration. I was able to find the perfect role for my skills and personality that also gave me the opportunity to help others in our community. After the death of my eldest son, I left my position at Waikato DHB to travel Aotearoa in my motorhome. On returning home to Hamilton, I applied for the Client Services role with VW. The position offers me a chance to continue working with a variety of people and support others in their volunteering journey. I love my role and being a part of the friendly, inclusive team at VW.