Volunteering Waikato Volunteer Team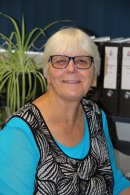 Tricia
Member Connector & Gift Wrapping Supervisor
Ten years ago Tricia left paid employment, saw an advertisement for a voluntary role with the VW team, and has been here ever since - in a variety of roles. Currently she works with the Member Services team, and enjoys having regular contact with our Member Organisations, and with the wider Volunteering Waikato team. Her annual role of supervising the Christmas Gift Wrapping at The Base is however her favourite role. Tricia is a hands-on grandparent of four, she loves bowls, sports (participating and watching), quiz nights – and Elvis. Tricia believes that nothing is too hard, and "Life is too short to be taken too seriously!"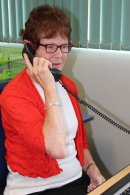 Ivy
Member Connector
Ivy joined our new Member Services (now Member Connector) team just after it was formed in 2015. Having recently retired with her husband from dairy farming she was looking to do something different, something that would stretch her and keep her engaging with different people. She enjoys chatting to our clients over the phone, and loves providing great customer service. Ivy also volunteers at Cambridge I-Site, and enjoys road cycling, mountain biking, gardening and landscaping. Although born in Queensland, Ivy has been in New Zealand since 1976 and has recently become a New Zealand citizen.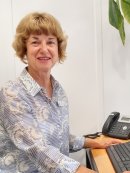 Karyn
Volunteer Connector
Karyn was a member of the Steering Committee that set up Volunteering Waikato in the 1990s and is extremely happy to be now working as a volunteer in the organisation she helped give birth to and which definitely aligns with her philosophy of 'making a difference' in the community. After completing her studies in community psychology, she worked in local and national government roles, before buying her own natural health business. She is married, has 2 sons, 2 lovely daughter-in-laws and 5 grandchildren. She loves yoga, tennis, walking, and travel in New Zealand and overseas.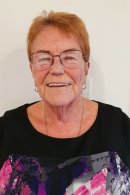 Jan
Data Connector
I recently moved to Ngaruawahia from Tokoroa to help care for grandies. With kids now at secondary school I had time available, so went looking in the voluntary sector. My granddad told me as a child that to help others is one of the most rewarding activities that I could do so… here I am. I have a background in public sector employment and human resource roles and currently work in an op shop, drive people to medical appointments and take an elderly person shopping. The staff here at Volunteering Waikato are welcoming, helpful and there is a great team environment.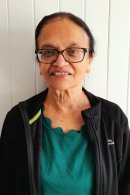 Monica
Volunteer Connector
I retired at the end of April 2022, and with some spare time on my hands, I decided to do voluntary work to keep me engaged and active. I came to NZ in 2002 and have worked as an ESOL tutor with the migrant community in Auckland. I joined the public sector when I moved to Hamilton and worked there for almost 15 years. In Fiji I was a High School Teacher. Currently I volunteer at VW and Habitat for Humanity ReStore in Glenview. I enjoy these volunteering positions as there is great teamwork and comradeship. In my spare time I like to read, take long walks, cook, and garden.