Group Volunteering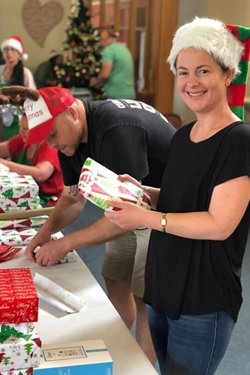 Volunteering Waikato can organise volunteering projects in the community for groups of all sizes.
We currently work with a range of groups, finding them suitable one-off (or ongoing) voluntary projects in areas of interest to the group.
Whether your group wants to plant trees, help at a special event, collect for an annual appeal, paint a building, or provide other support for a community organisation – we can make it happen!
During the past year, Volunteering Waikato has worked with the following groups (non-corporate) to organise Group Volunteering Projects:
Enrich +
Waikato Diocesan School
Hillcrest High School Interact
NZMA
Sant Nirankari Mission
Patricia Ave School
Rototuna High School
Hamilton Girls High School
Sacred Heart Girls College
University of Waikato students
Taupo Rangers & Guides
Toku Mapihi Mauera Kura Kaupapa Maori
IHC Hub - Huntly
Life Unlimited
YARN
Kimihia School
Huiranga Youth Support
"… a huge success, the kids got so much out of it. Some are even taking their whole families to do it again." Mike Johnson – Cambridge Middle School, volunteering at The Serve
"We are really thankful to entire team of Waikato River Trails. It was our great pleasure to work with you guys." Sant Nirankari Mission, volunteering at Waikato River Trails
"Thanks for this great opportunity to support the community whereby our students can apply their learning in a real life context." Hillcrest High School students, volunteering at St Vincent de Paul