Volunteer Excellence Awards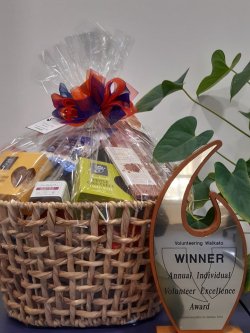 Volunteering Waikato hosts the annual Volunteer Excellence Awards - our chance to recognise and celebrate volunteers and volunteering in our community.
To view the results of the 2022 Volunteer Excellence Awards - CLICK HERE
Why nominate?
Volunteering Waikato's Volunteer Excellence Awards are a wonderful opportunity for the community to come together to recognise the contribution and achievements of outstanding volunteers.
Who can you nominate?
Your organisation can nominate an individual volunteer, including a separate category for Youth volunteers, and a Long Service category. You can also nominate a volunteer team, such as project teams, maybe your board of trustees or a group of volunteers who carry out a vital function in your group.
Who can make a nomination?
Any community organisation in the region can nominate - you do not need to be a member of Volunteering Waikato.
How do you nominate?
Nominations for 2022 are now closed, and nominations open on March 1st each year.