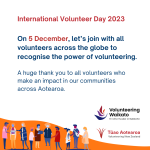 More than one billion people volunteer globally for solidarity and humanity, for people and the planet. Imagine if everyone did...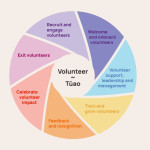 The latest version of the guidelines are out! Take a look now for some ideas on how to incorporate volunteer management best practice into your organi...
---
Volunteering Waikato offers support in all things volunteering. We assist community groups to get the volunteers they need, and assist volunteers to get the most out of their decision to give their time, energy and passion.
We do this by matching volunteers with the organisations where they will have the greatest impact, enjoyment and sense of contribution.