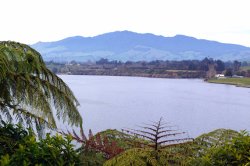 Undertake hard work in an ancient forest environment.
Be connected to nature and assist with clearing tracks for our rangers and researchers.
Be a part of something that is huge.
Encourage and challenge your fitness.
Requirements:
Must be physically fit!
Must be bush savvy!
Must have a respect for taonga and have a mature disposition.
Must be able to listen to, and take instruction.
There is zero tolerance for lack of care and disrespect.
Must be able to work in a team and take care of each other.
This is a high risk position so adherence to instructions is imperative.